The Fear Of Public Speaking - Tips On How to Overcome
Fear of public speaking is a common form of anxiety. It can range from slight nervousness to paralysing fear and panic. Many people with this fear avoid public speaking situations altogether, or they suffer through them with shaking hands and a quavering voice. But with preparation and persistence, you can overcome your fear. With proper training and guidance, you can be sure that you will be able to confidently speak to a huge group of audience without stammering, breaking into cold sweat and worse of all, forgetting your speech. Here are some guidelines to help those who are fearful: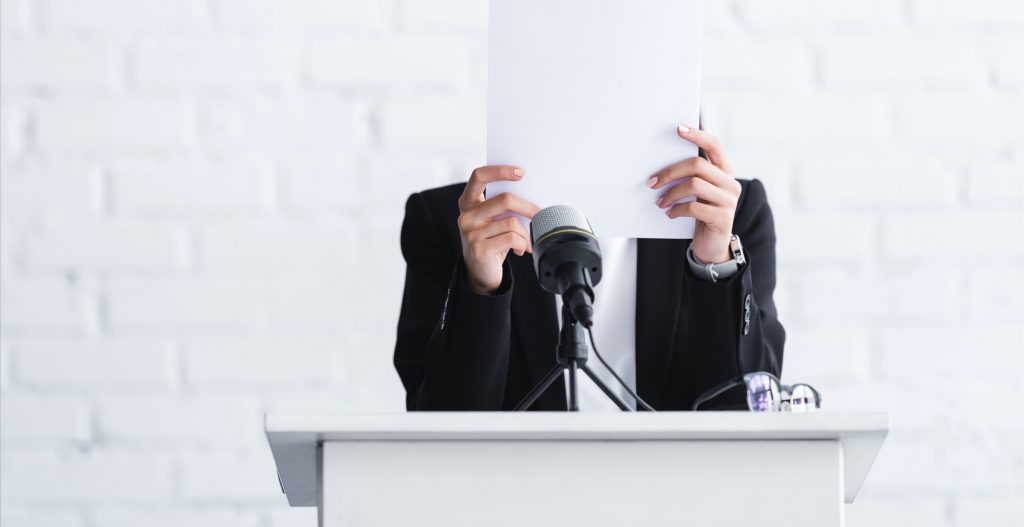 Understand your topic. The better you understand what you're talking about — and the more you care about the topic — the less likely you'll make a mistake or get off track. And if you do get lost, you'll be able to recover quickly. Take some time to consider what questions the audience may ask and have your responses ready. Understanding what you intend to say is key because it gives you a sense of confidence when face with questions, or when you break your chain of thoughts.
Be yourself. The best speakers are not necessarily hilarious, but they are genuine. Take time before you walk in front of your audience to ground yourself and do some deep breathing. Remember you have been invited to speak because they want to hear from you.
Focus on your material, not on your audience. People mainly pay attention to new information — not how it's presented. They may not notice your nervousness. If audience members do notice that you're nervous, they may root for you and want your presentation to be a success.
Be Prepared. Confident speakers wouldn't have to read word for word from a prepared script but rather know what they want to say and have bullet points to help keep them on track. For beginners it is a terrifying thought but for the audience it is a far more organic and engaging presentation. If you must have notes, then make sure you rehearse and be very conscious of maintaining eye contact.
Don't fear a moment of silence. If you lose track of what you're saying or start to feel nervous and your mind goes blank, it may seem like you've been silent for an eternity. In reality, it's probably only a few seconds. Even if it's longer, it's likely your audience won't mind a pause to consider what you've been saying. Just take a few slow, deep breaths.
If you can't overcome your fear with practice alone, consider seeking professional help. With Paul Carr's media training, you are assured that you're in great hands. Gain the confidence you need in these media training sessions and learn how to present yourself well in front of others. Email us at over@paulcarrconsultancy.com with the type of coaching you're looking for and how many participants! 
Paul Carr is a respected corporate communications consultant whose extensive experience in the media and background in education spans 20 years.